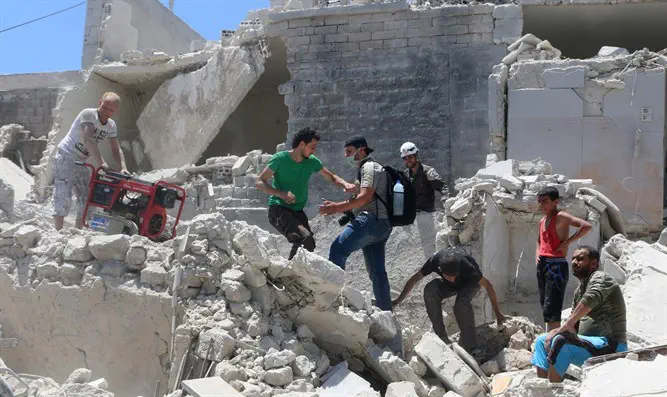 AFP) - Rebel fighters launched a major assault on regime-held districts of Syria's long-divided Aleppo on Monday, after the regime severed their only remaining supply route into the battleground city.
Once Syria's economic powerhouse, Aleppo has been ravaged by the war that began with anti-government protests in 2011 and which has since killed more than 280,000 people.
Several rounds of UN-brokered talks to end the conflict have failed, but the UN's special envoy said Monday that a "crucial moment" had been reached in efforts to secure a political settlement.
In Rome to meet Italian Foreign Minister Paolo Gentiloni, Staffan de Mistura added that "between now and September we have a window" to reach a political transition and defeat jihadists.
Despite the diplomatic flurry, fighting has intensified in the northern city of Aleppo, divided between regime forces in the west and rebels in the east since mid-2012.
READ MORE