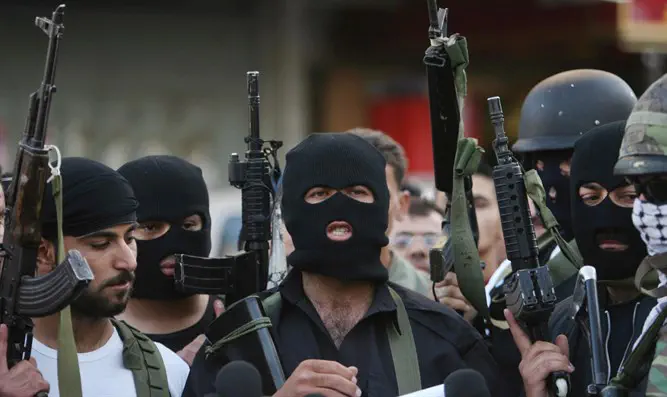 Defense Minister Avigdor Liberman, acting on the Shin Bet's recommendation, signed an executive order today (Monday) outlawing the "Al-Hirak Al-Shababi" organization (literally "The youth Movement"), in accordance with emergency defense statutes.
The decision was made after significant and plentiful evidence was gathered indicating that the organization operating under the direction of Iran and Hezbollah with the goals of committing terror attacks against Israelis and precipitating a wave of violence against Israel and the Palestinian Authority.
A Shin Bet investigation discovered that the terrorist organization is operating under the pretense of being a youth movement (hence its name), and is trying to seriously escalate the situation in Judea, Samaria, and Jerusalem by methods of civil unrest.
The group is headed by two activists who oppose the Palestinian Authority. They are Manir Shafik Salim Assly from Lebanon, and Helmy Ettya Mahmad Balbissy from Jordan. These two leaders funneled hundreds of thousands of shekels from Iran and Hezbollah to al-Shababi operatives over the past two years.
Members of the organization are behind many incidents of Molotov cocktail throwing and attempted bombings using improvised explosive devices, as well as attempts to sabotage the Jerusalem light rail and foment riots on the Temple Mount.
In April of 2016 Palestinian security forces arrested a terror cell associated with the al-Shababi group who had planned a terror attack against Israelis. Rifles, grenades, and large amounts of ammunition were found in their possession.
During the investigation process, the Shin Bet interrogated the group's Hevron area leader, who described his meetings with leadership in Lebanon, where he was instructed to plan attacks against Israelis, as well as promote the overthrow of Palestinian Authority Chairman Mahmoud Abbas and the collapse of Palestinian Authority rule in general.
Large groups of young people from Judea and Samaria and Jerusalem have been regularly flying to Lebanon and Tunisia over the last two years, under the pretense of participating in human rights conferences. The Shin Bet has found that these trips were often a cover for meetings with al-Shababi leaders, as well as Iranian representatives and Hezbollah operatives.