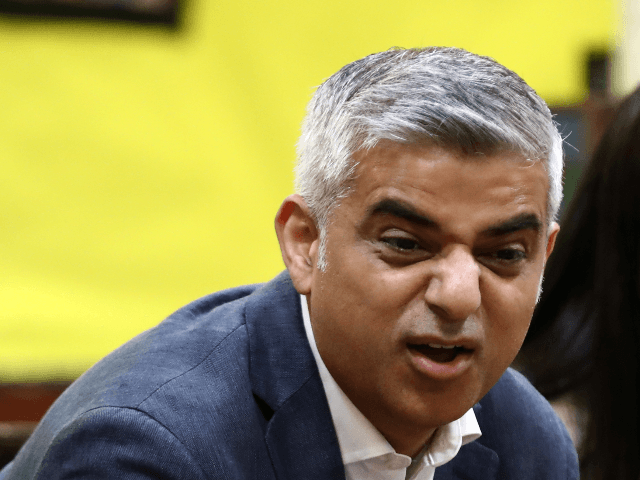 London mayor Sadiq Khan has written to Boris Johnson requesting the immediate closure of all places of worship to curb the spread of coronavirus cases.
Churches and other places of worship have been allowed to stay open during the current lockdown, but Mr Khan has asked that they be forced to close in a letter to Prime Minister Boris Johnson.
The mayor has declared a "major incident" as the coronavirus infection rate has surpassed one per cent in the Greater London area. Khan said that such a state of emergency is justified because London's hospitals risk being "overwhelmed."
"Our heroic doctors, nurses and NHS staff are doing an amazing job, but with cases rising so rapidly, our hospitals are at risk of being overwhelmed," Khan said Friday. "The stark reality is that we will run out of beds for patients in the next couple of weeks unless the spread of the virus slows down drastically."
"We are declaring a major incident because the threat this virus poses to our city is at crisis point," Khan said.
"If we do not take immediate action now, our NHS could be overwhelmed and more people will die," he added. "Londoners continue to make huge sacrifices and I am today imploring them to please stay at home unless it is absolutely necessary for you to leave."
In his letter to the prime minister, Mr Khan also passed along requests from London council leaders for the closure of places of worship, as well as for greater financial support for Londoners, for daily vaccination data, and for a face mask mandate including out of doors.
Comparing the coronavirus situation to a "war," Khan noted that hospitalisations in London increased by 27 per cent from December 30th to January 6th. READ MORE