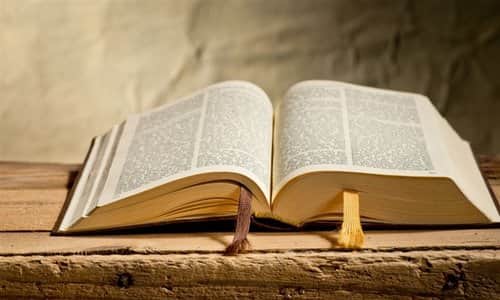 A Christian school in Alberta, Canada, is learning the perils of depending on public funding for its operation.
Cornerstone Christian Academy
and
Battle River School Division
have enjoyed a nine-year cooperative arrangement where the Christian school is operated as an alternative public school, providing nondenominational Christian instruction. BRSD leased facilities to the school and provided instructional resources available to other public schools. Thanks to the partnership, student tuition was lower than private Christian schooling, with fees going primarily to cover facility costs and bus transportation.
But that has come to an end in a dispute over the school's use of two biblical passages that BRSD board members contend "denigrate" and "vilify" LGBT individuals.
Know ye not that the unrighteous shall not inherit the kingdom of God? Be not deceived: neither fornicators, nor idolaters, nor adulterers, nor effeminate, nor abusers of themselves with mankind, nor thieves, nor covetous, nor drunkards, nor revilers, nor extortioners, shall inherit the kingdom of God. And such were some of you: but ye are washed, but ye are sanctified, but ye are justified in the name of the Lord Jesus, and by the Spirit of our God. –

1 Corinthians 6:9-11
Now the works of the flesh are manifest, which are these; Adultery, fornication, uncleanness, lasciviousness, idolatry, witchcraft, hatred, variance, emulations, wrath, strife, seditions, heresies, envyings, murders, drunkenness, revellings, and such like: of the which I tell you before, as I have also told you in time past, that they which do such things shall not inherit the kingdom of God. But the fruit of the Spirit is love, joy, peace, longsuffering, gentleness, goodness, faith, meekness, temperance: against such there is no law. And they that are Christ's have crucified the flesh with the affections and lusts. –

Galatians 5:19-24
Cornerstone Chairwoman Deanna Margel said school staff were told by email the passages from the letters of St. Paul "should not be read or studied." She called the directive "shocking," reported the London Express.
"We're talking about freedom of religion, but we're also talking about freedom of expression. We need every single word there [from the Bible] to challenge us, to call us to greater understanding. It's just so important."

READ MORE